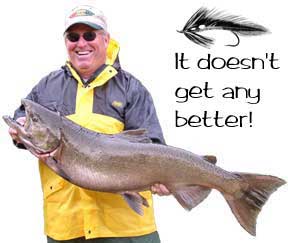 Oregon & Idaho
Driftboat Fishing Adventures
Pacific Northwest Fly Fishing
Oregon - Rogue River, McKenzie River
Idaho - Main and Middle Fork of the Salmon River
Since 1925, Tight Lines Inc.
represents the standard of excellence in Drift Boat fishing and whitewater rafting industry throughout Oregon and Idaho. Our unique driftboats are a very deluxe, dry method of river travel, but most of all their maneuverability allows us to fish every isolated lair in search of "Old Walter". Tight Lines fishing trips feature the "best" Idaho and Oregon fishing guides.
Elite fly fishing & whitewater rafting fun for family and friends in the Wilderness of Oregon & Idaho!
Family owned and operated since 1925
Trips for every budget, age and skill level
Outrageous, exciting FUN you will remember for a lifetime
FUN outdoor adventure trip with professional experienced entertaining guides
Wonderful wilderness scenery and historical sites for your outdoor adventure
Mouth watering food and drink for your healthy outdoor appetite
Courteous and helpful office staff where your needs come first
Satisfaction guaranteed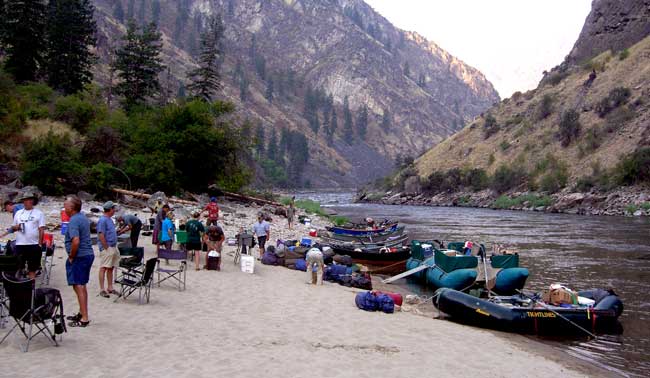 Whitewater Rafting Adventures in Oregon & Idaho
ROGUE RIVER OREGON WHITEWATER RAFTING
Whitewater rafting and hot weather go hand in hand! Southern Oregon's Rogue River Canyon is known for it's heat and incredible cooling waves. Our 3 day or 4 day river adventure covers 43 miles of the rivers "Wild and Scenic" section from Graves Creek to Foster Bar. Whether you choose outdoor camping on the beaches or staying in comfortable wilderness lodges your trip will be the highlight of your summer!
FIND OUT MORE ABOUT ROGUE RIVER WHITEWATER RAFTING >>
MIDDLE FORK SALMON IDAHO WHITEWATER RAFTING
The majestic Middle Fork of the Salmon River in Idaho will leave you breathless. From dazzling whitewater rapids to precipitous granite walls towering 1500', you will beckon to see around every bend of the 100-mile journey through the most rugged and inaccessible wilderness in the lower 48 states. During our six-day journey you will experience abundant wildlife such as bighorn sheep, deer, river otters or an occasional mountain goat. Beautiful campsites will meet your day's end and quite possibly the soothing waters of a hot spring.
FIND OUT MORE ABOUT MIDDLE FORK SALMON RIVER WHITEWATER RAFTING >>
MAIN SALMON IDAHO WHITEWATER RAFTING
The Mighty Salmon, Idaho's River of No Return, is the longest free flowing river in the United States. Our five day Idaho fly fishing & Salmon river rafting journey covers 53 miles of the Salmon and 20 miles of the Snake, beginning near Whitebird and concluding at Heller Bar near Lewiston.
FIND OUT MORE ABOUT MAIN SALMON RIVER WHITEWATER RAFTING >>
Our professional licensed guides
are committed to providing each and every guest with personalized attention and care. We are specialists in dealing with all skill sets and we will advise you on how and where to catch the big ones on the best wilderness rivers in the Pacific Northwest. We convey our message of fishing in a relaxing, easy to understand manor that everyone will enjoy.
6 day vacations Class III+,
July & August

Family FUN and Dry Fly Fishing at its best!!!

A deep forested canyon, wilderness scenery and crystal clear water. Experience the beauty...

FIND OUT MORE...

5 day vacations, Class III, Mid September to October

Steelhead Fishing and Chukar Partridge hunting; Shotgun in one hand and fishing rod in the other, Put your shotgun down to land that big steelhead

The Main Salmon River at its best...

FIND OUT MORE...

3 and 4 day fishing vacations, Class III, August - Nov.

Steelhead, Chinook or Coho Salmon wet fly fishing. Great for families.

The jewel of Southern Oregon. Flowing through the Siskiyou Mountains in a deep, narrow canyon...

FIND OUT MORE...
*Featured in Northwest Fly Fishing Magazine
Cutthroat Exctavanganza in the River of No Return Wilderness,
Middle Fork of the Salmon River, Idaho READ THE FISHING ARTICLE>>
Rogue River Salmon and Steelhead Fishing
The Rogue River "Twitch" means steelhead fishing with a wet fly! Add that to Chinook or Coho Salmon and you may get a soar arm. From its origin in the High Cascades near Crater Lake, the Rogue River carves its way through Oregon's rugged coastal Mountains to the Pacific Ocean. The Rogue River is a national "Wild and Scenic River".MORE ON ROGUE RIVER FISHING >>
Trout Fishing the McKenzie River
The incredible lure of dry fly fishing for Rainbow Trout! Bubbling from beneath the lava beds in Oregon the McKenzie River originates high in the Cascade mountains and travels 85 miles through towering old-growth forests to its confluence with the Willamette. It's cold crystal clear water drops steeply at first, then flattens as it nears Eugene Oregon in the valley below. MORE ON THE MC KENZIE RIVER TROUT FISHING>>

PHOTO GALLERY ROGUE RIVER FLY FISHING CLICK HERE >>>

PHOTO GALLERY MIDDLE FORK SALMON RIVER FLY FISHING CLICK HERE >>>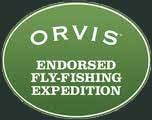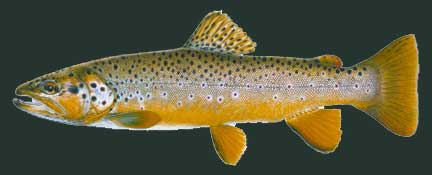 "This is as good as it gets. The food was excellent and your company was great. Meandering down the Rogue River and catching Oregon steelhead such as this was a real thrill."
Gigi C. Portland OR